Welcome to Advancing Foundation Archives
Building A Community for Knowledge Sharing and Problem Solving
The June 2019 conference Advancing Foundation Archives: Advocacy, Strategies, and Solutions was attended by over 100 archivists, grants managers, foundation leaders, information specialists, historians, legal experts, and many others who gathered in New York City to share ideas, practices, and resources.
This website, along with the conference Proceedings publication and the links to additional Resources, is the first step in building a broader community dedicated to effective foundation information governance, records management, archival practice, and knowledge management for the purpose of preserving, making accessible, and learning from the history of philanthropy.
About the AFA Partners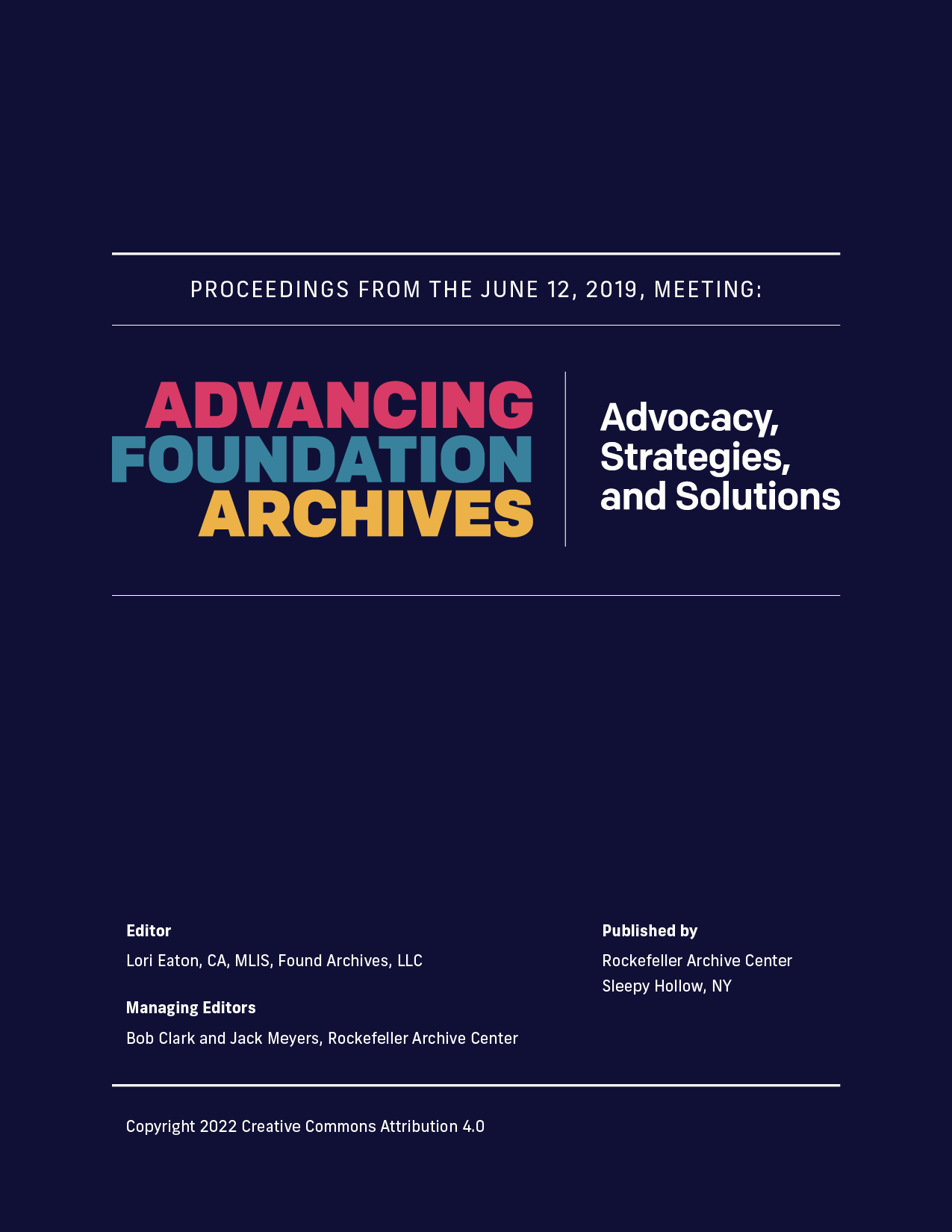 Read the report from the 2019 conference
Join the AFA Community
Help us build the broader AFA community! If you're interested in foundation records and archives issues, please provide us with your contact information so that we can update you on future conferences and collaboration opportunities. We'll never sell your contact information, we promise.
Join the discussion